Andrés Duque
---
(Caracas, 1972). After graduating in journalism, he works for the Latin American division of HBO as a screenwriter and filmmaker and columnist reporting on film festivals like Cannes, Berlin or Sundance. In 2000 he moved to Barcelona to start the Master in Creative Documentary at the University Autonoma de Barcelona. He currently works as producer for Agosto.

His video works are situated in the sphere of the Spanish nonfiction, an uncertain and visible space outside the cinema screen, characterized by self-production, non-compliance to standard lengths and formats or generic hybridization. Although his most important works are lying within the documentary practice, he has also made fifteen pieces closer to video creation, even though they no longer use the referential world (Salón Rojo or La Fábrica) or images, factual character file (Home Soverignty). Among these pieces, it also highlights Life Between Worlds, Not in Fixed Reality, recorded with a mobile phone for the section Heterodocsias Documentary Film Festival Punto de Vista 2008.

In 2004 he directs Ivan Z, his best known film, a portrait of the cult filmmaker Ivan Zulueta, which in addition to the participation in more than a dozen international festivals, wins the nomination for the Goya in the category of the best Shortfilm documentation. He continued with more documentaries, based on a character (Paralelo 10, 2005) or landscape (Landscapes in a truck, 2006), which refer to the term "uncanny" where the familiar becomes strange and vice versa. In 2007, he directs the Constellation Bartleby, a piece of a difficult generic assignment in which a fictional narrative coexists with the direct recording and putting into position to create a unique approach to science fiction from authors like Herman Melville, Ray Bradbury or François Truffaut.

His work has been seen in over twenty international festivals like San Sebastian, Las Palmas de Gran Canaria, Gijón, Mar del Plata, Viewpoint, Toulouse, Annecy or Pesaro, and on screens connected to the museum institutions: Reina Sofia or the CCCB in Barcelona and many more.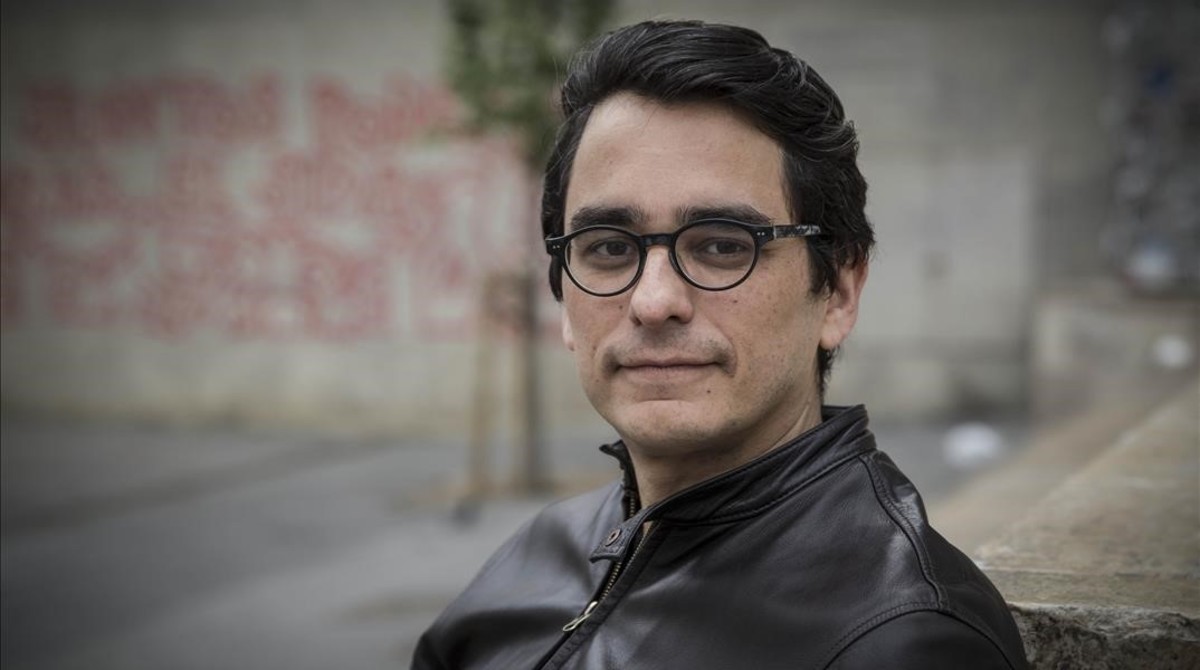 Statement
The videographic work of Andrés Duque is riddled with cracks to the inexplicable. His pieces start with a fun idea ( "if I'm not having fun with the camera, I know that something is wrong") and a pre-rational fascination by the harsh landscapes and people whose sensibilities collides with what is commonly accepted. With his digital camera and an enviable insight he focuses on the recording of shapes and surfaces, gestures and movements, latent situations and disconcerting scenes. His work are more than ideas, they create feelings and suggest new relationships with the world around us. Almost always, as evocative and intriguing.

In the later organization of the material, he tries to recapture that first impression: to present things as never seen before, single things out, take them out of context. Although its raw material is real, his documentaries are unstable works where the narrative component or representational faithfulness is blurred by omissions, suggestive associations, image manipulations and disconnections between this and the sound. Ways to increase the confusion and expand awareness.