HAMACA PROJECTA: SENYALS DE REPRESENTACIÓ
Oct. 31, 2017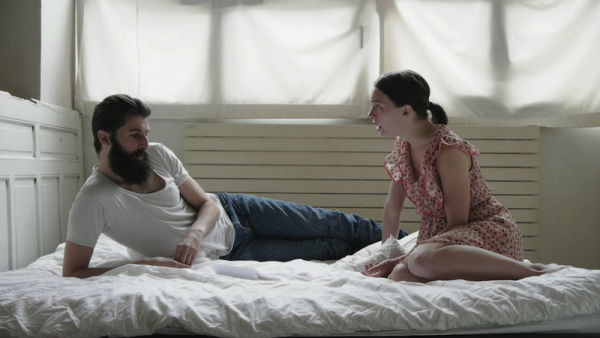 SIGNS OF REPRESENTATION

Video art program with White Frame (CH) / Hamaca (EP)
White Frame curator: Chantal Molleur / Hamaca Curator: Albert Alcoz

In the presence of Albert Alcoz

Lo Pati
November 11th, 1997. 19:00-21:00 h
Carrer Gran Capità, 38, 43870 Amposta (Tarragona)
Free admission

The Swiss association White Frame and independent distributor Hamaca presents "Signs of Representation', a co-curatorial video art program showcasing selected productions from Switzerland and Spain. These two organisations established in Basel and in Barcelona have entered into a dialogue through the curated work of Chantal Molleur from White Frame and Albert Alcoz representing Hamaca. The two programs explore the different ideological and artistic concerns of the artists. The results are varied in forms conveying the multiple possibilities of what the medium has to offer technologically for the various images and sounds represented in these productions.

Signs of Representation #01: White Frame
47' min.

The first block of the projection features a hybrid selection of perspectives into the world of these Swiss video artists.

OS Love (2016) Luc Gut. 6 min.
Frecuency (2008) Esther Hunziker. 3 min.
Mare Mosso (2016) Judit Albert. 4 min.
Paradies (2016) Max Phillip Schmid. 15 min.
Ersatz (2012) Elodie Pong. 4 min.
True, false or slightly better (2015) collectif_fact.
Tage ohne Stunden (2015) Yves Netzhammer. 8 min.

Signs of Representation #02: HAMACA
46 min.

The second block of the program presents works made exclusively from Spanish artists and their eclectic artistic video practices questionning the importance of film recycling and the breakdown of narrative conventions.

Iowneom Streets (2014) Lucía Moreno. 3 min.
A Dial M for Mother (2009) Eli Cortiñas. 11 min.
Am I? (2012) Florencia Aliberti. 3 min.
Coming Out (2015) Florencia Aliberti. 4 min.
Ahold of Get the Things To (2014) Daniel Jacoby. 17 min.
A Specific Representation (2014) Mireia Saladrigues. 8 min.