La feria de las flores
---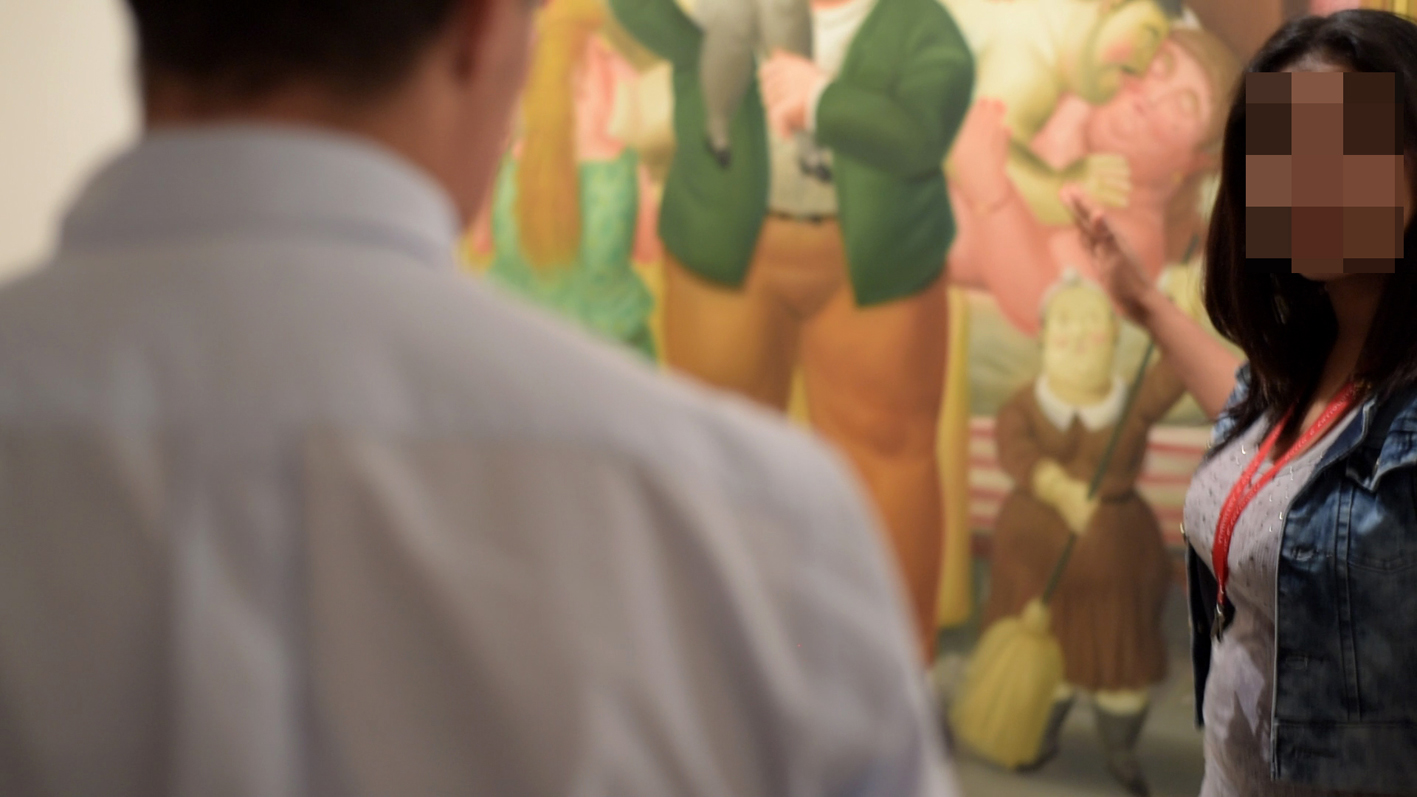 La feria de las flores [The Flower Fair] shows process of organising and carrying out a series of guided tours through the works of Fernando Botero, "the Paisa artist par excellence", exhibited in the permanent collection of the Museum of Antioquia in the city of Medellín.
The particularity of these tours is that they are conducted by minors (between 12 and 17 years old) who have been exploited by the growing sex tourism business in Medellín. The minors guide the visitors through works in which the artist represented the female body. To do so, these atypical modern art guides draw on their personal experiences of child sexual exploitation and highlight the objectification of the female body, showing the virginity sales catalogues that circulate in the streets of the city and through which tourists - mostly from the USA, Spain, Israel, Germany and Mexico - select the girl or boy whose virginity they want to buy.
"Milagro Medellín" is the name given to the new model of a city that is defined as progressive, cosmopolitan, innovative and cultural. In this, as in most urban redevelopment on an international scale, culture has been a key element in the "revitalisation" of downtown Medellín.
To this end, Fernando Botero contributed 137 artworks and one million dollars for the Museum of Antioquia, and 23 monumental sculptures for the construction of the square that would bear his name, in front of the Museum. This allowed Medellín to be promoted as the Botero City and placed it in the international ranking of cultural tourist destinations. Despite several social achievements, one of the worst consequences of this lucrative facelift is invisible: the sexual exploitation of children in the growing sex tourism industry.
The project invites a critical review of the dominant patriarchal and sexist gaze in art history.
Technical datasheet
Title:

La feria de las flores

Direction:

Núria Güell Serra

Production:

2015.

Duration:

00:42:52

Languages:

English - Spanish

Subtitles:

English

Original format:

Quicktime

Formats:

HDV 720p