Antón Cabaleiro
---
BA in Fine Arts from the Universidad de Vigo. During his doctorate studies in Image, Design and Technology at the Facultad de Bellas Artes of the Universidad Complutense de Madrid, he develops his investigation into the relationship between the audiovisual image and man.

His oeuvre has received recognition in exhibitions such as XVI Edición de Circuitos, the Muestra de Arte Injuve 02, the Certamen Audiovisual Injuve 01... He received the first prize in the III Concurso de Fotografía de El Cultural, and in the Certamen de Carteles de los Veranos de la Villa of the Ayuntamiento de Madrid. He received grants at Medialabmadrid, Erasmus in Germany, Séneca in Madrid, etc. His work has been exhibited in Latin America and Europe. He has had solo exhibitions in Galería Marlborough, Fundación Laxeiro, Círculo de Bellas Artes, Centro Cultural Conde Duque, Casa de Velázquez, Auditorio de Galicia, Centro de Arte Joven de la Comunidad de Madrid and at MARCO (Museo de Arte Contemporáneo de Vigo) among others.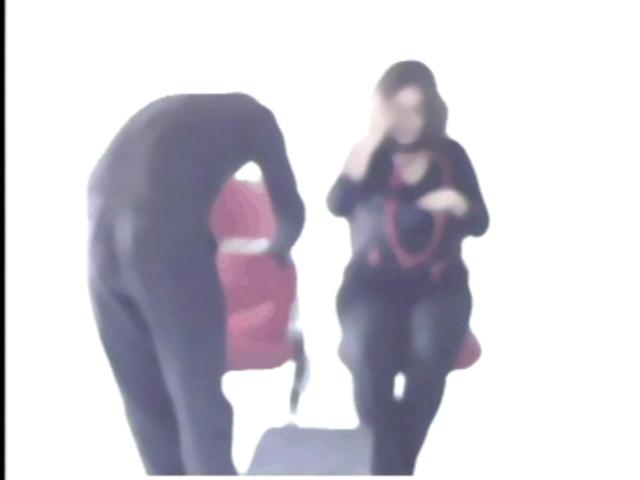 Statement
I generally try to speak about the situation today of the contemporary individual. I attempt to transmit, almost always through the image (be it static or dynamic), the paradoxes or conflictual situations that emerge in the everyday, and that are due to the circumstances that surround us, the lifestyle that we follow, the customs that we have inherited and the changes that new technologies produce in the behaviour and in the perception and interaction of the subject with reality.

My objective is to highlight those everyday situations that tend towards a vital absurdity. For this I use sociological concepts such as Marc Augé's "non-places", McLuhan's "mass media", the perception of a mediatised reality as described by Vilém Flusser, the paradoxical behaviour of the schizophrenic studied by Gregory Bateson, or Foucault's panopticism, among others. All of this is applied to the life of a normal individual during a normal day.