Working Table > Imagining the distribution of expanded cinema
Oct. 26, 2023 Barcelona.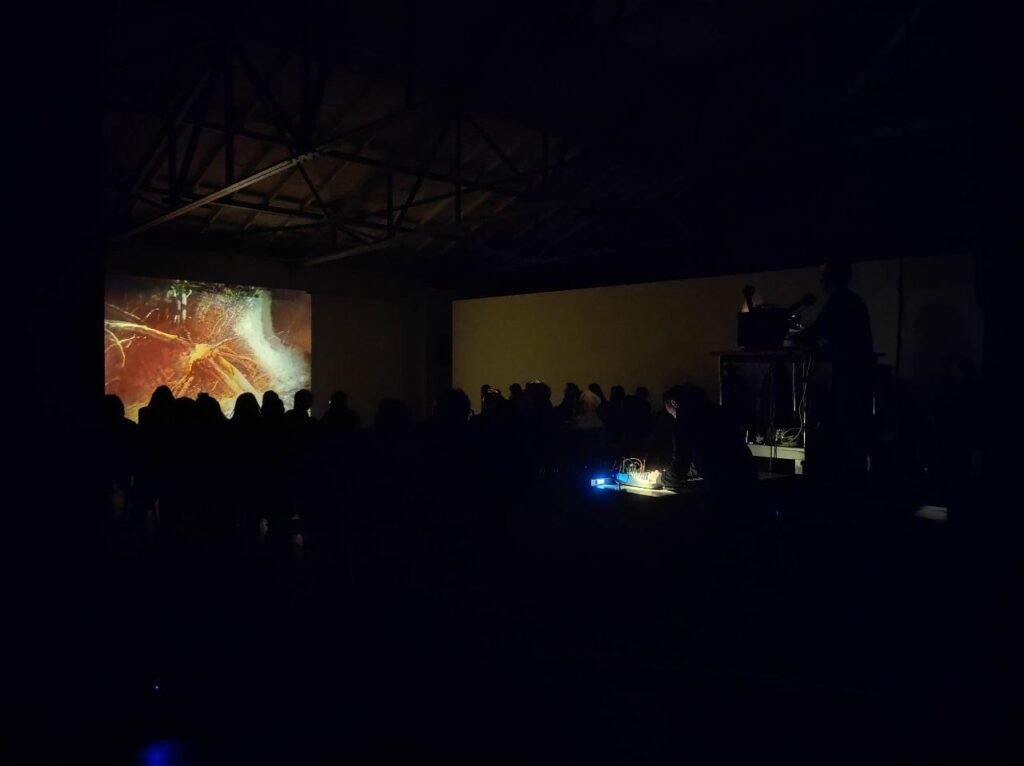 Spectral Speculations: a workshop to imagine the possibility of an expanded film distribution company. Organised by Crater-Lab and Hamaca in the framework of the ALUD! festival. | 26/10/2023 in Hangar.
As part of the opening of ALUD! festival, Crater-Lab and HAMACA convened a working group for imagining the creation of a Spanish distributor of expanded cinema. Starting from the question: why is it necessary to create a structure that attends to the cataloguing, preservation and circulation of these practices? Together with the attendees, we will be setting out challenges and references with the aim of formulating speculations and possible lines of work. By opening these frameworks for dialogue, we drew a first roadmap for the construction of this collective project.
Acclaimed by artists and agents of the practice of expanded cinema, the conversation revolves around five blocks:
→ Why is it necessary to think about the distribution of expanded cinema?
→ Distribution - the Hamaca case: catalogue creation, rights, associated retributions.
→ Expanded cinema: particularities of preservation, storage, cataloguing.
→ References: antecedents and similar initiatives.
→ Imagination: possible lines of work.

This roundtable is part of the activities of the SPECTRAL project, a project funded by the European Commission within the Creative Europe programmes.

Venue: Hangar, Barcelona.
Date and time: 26 October 2023 | 12:00 h.
Free access.
Minutes of the session available at info@hamacaonline.net
Image: performance I can't See the Sixth Sun by Luis Macias, distributed by Hamaca at the 69th edition of the festival d'Oberhausen on 27 April 2023. +info