Hamaca screens at IFFR 2023
Jan. 28, 2023
A l'International Film Festival de Rotterdam, Hamaca projecta mar(i)cona, de Candela Cienfuegos, dins de l'espai dedicat a les distribuïdors independents amigues del festival.
28/01/2023 a les 15:45h
---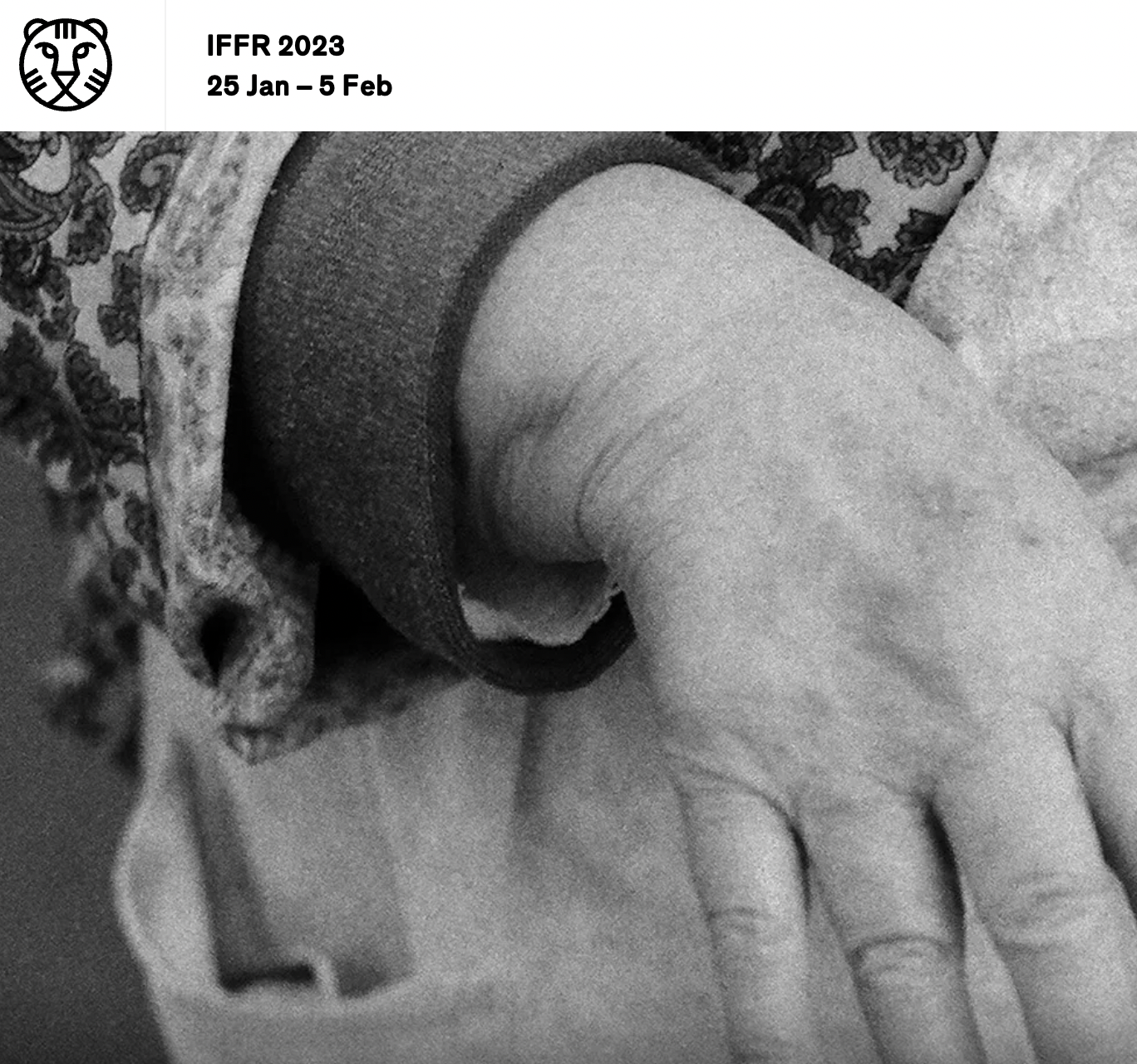 The Lantaren Venster theater in Rotterdam will host the international premiere of mar(i)cona (Candela Cienfuegos), one of the latest entries to the catalog during the 2022 general call for entries to the archive.
Hamaca is part of the network of independent distributors, friends of the festival, dedicated to the preservation and dissemination of experimental audiovisuals. This screening space thinks the idea of "displacement" by putting in dialogue pieces from our various catalogs. The session will close with a dialogue open to the public.
The Serranía Baja de Cuenca (Spain) is a land where two species of almonds are grown: larguetas and marconas. When the artist went to shake the almond trees with they family, Cienfuegos understood "mariconas" (faggot, in Spanish) instead of "marconas". From this displacement, the artist strat arising questions about the boundaries queer people have in rural areas. How does dissidence move within the margins of the territory itself? How can we understand the own dissident identity in a space that has always been presented to us as hostile and harmful? These are some of the thoughts emerging from the return to the village after living in the city, where Cienfuegos begins to read themself from a chosen space that can also be safe.
The session is on Saturday, January 28, 2023 at 15:45h at the Lantaren Venster theater (Otto Reuchlinweg 996, 3072 MD Rotterdam, The Netherlands).
More information in this link: https://iffr.com/en/iffr/2023/films/maricona